Business Directory
GoldStar Remodeling & Co. llc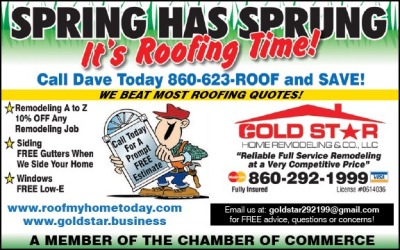 Location:
Windsor Locks, CT 06096
Business Phone:
860 292-1999
Website:
https://goldstar.business/
Let us put a Roof over your head without breaking the bank !
We are a Family Operated Home Improvement Company that truly believes in quality workmanship at an honest price. Our work is not complete until you are completely satisfied! Your Home is your biggest investment. Don't compromise on quality, invest it wisely with Gold Star Remodeling & Co. L.L.C. ''WE DO IT RIGHT THE FIRST TIME!'' we WILL save you money!
Get a free gutter system when we install a lifetime vinyl siding on your home !
Categories:
Contractors, Builders and Developers
Business Services
Contact Person:
David Pinkham sr.
---
« View All Members